Take a look at Bridalwear Outlet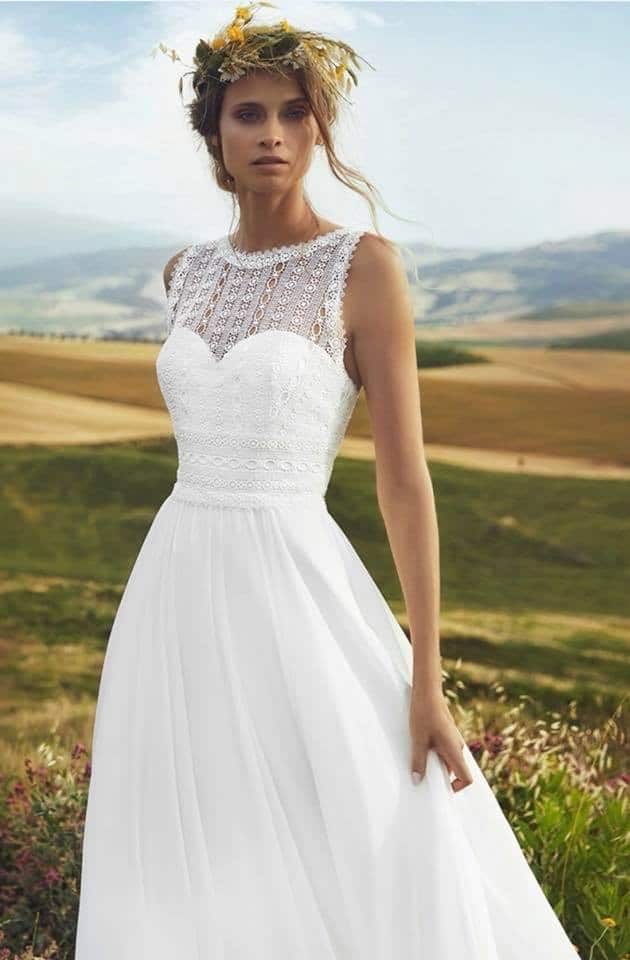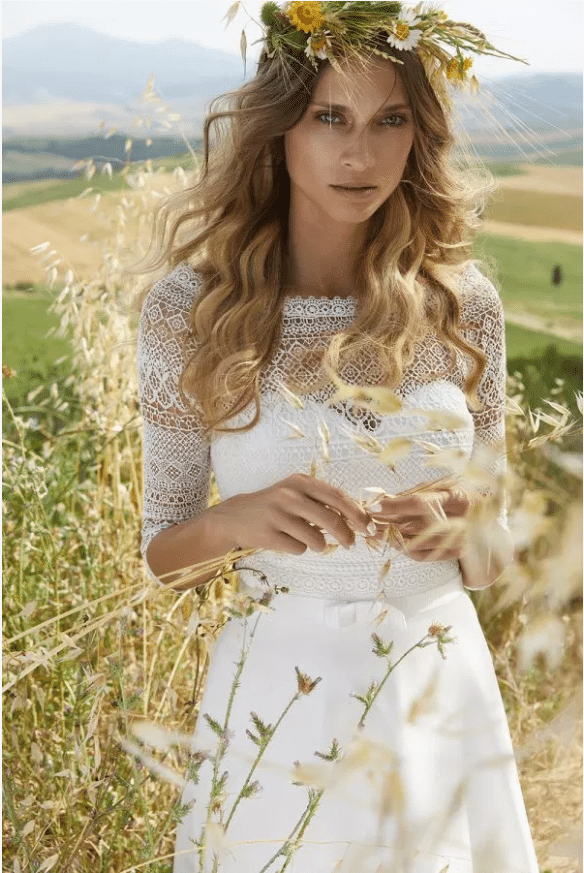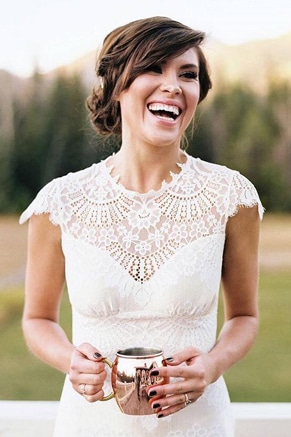 Want to give your wedding look a classic, chic and luxurious look? Then you should check out a satin wedding dress. The fabric is quite heavy and because of that, a satin wedding dress falls beautifully. In addition, satin is characterised by its beautiful sheen, which makes a satin wedding dress look very luxurious. The refined look of satin will ensure that you walk down the aisle looking very feminine and chic! No matter what colour or type you choose, we always ensure you always have the best dresses. A satin wedding dress is something that looks great on everyone. So who knows, you might find your dream dress here!
Satin wedding dress: different types
To start things off, there are several types of satin. It is a weaving technique and can be made from all sorts of materials. Above all, remember that satin is not the same as silk. Sometimes they are mixed up. A satin wedding dress is often less expensive than a silk wedding dress. Keep in mind that satin wrinkles faster so take good care of your satin wedding gown. The most common types of satin are double satin, crepe satin, print satin, stretch satin and satin duchesse. Double satin has two shiny sides. Crepe satin is smooth and supple, but has more of a crepe look. Print satin is made from silk or a blend of silk and polyester. Satin with stretch contains elastane which makes it very comfortable to wear and satin duchesse is very stiff and tightly woven.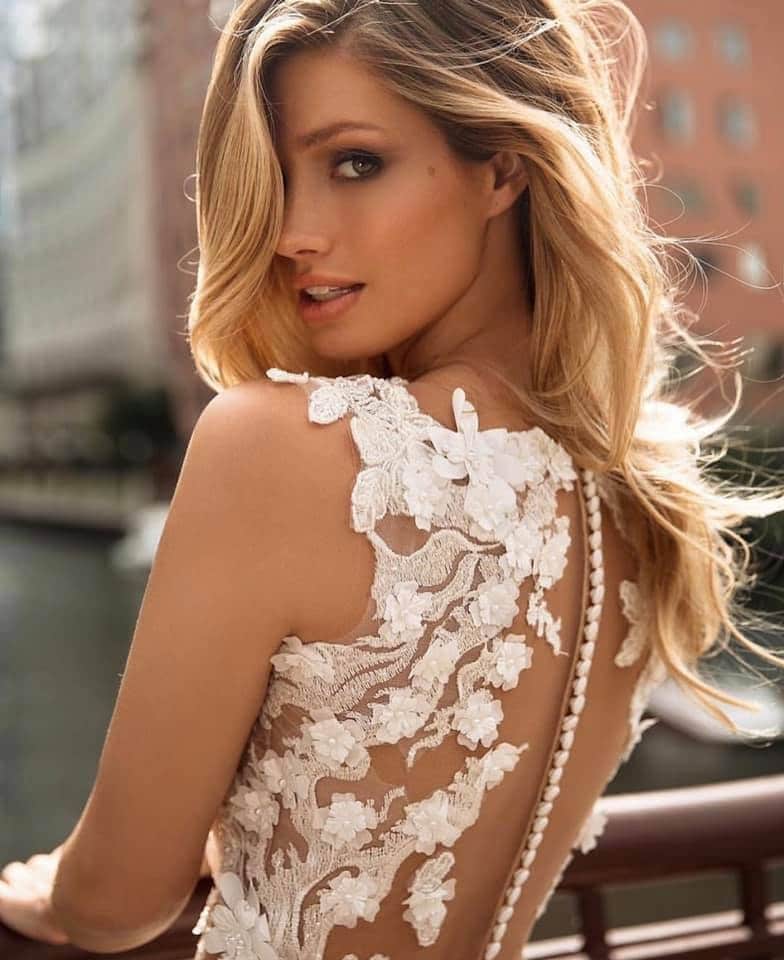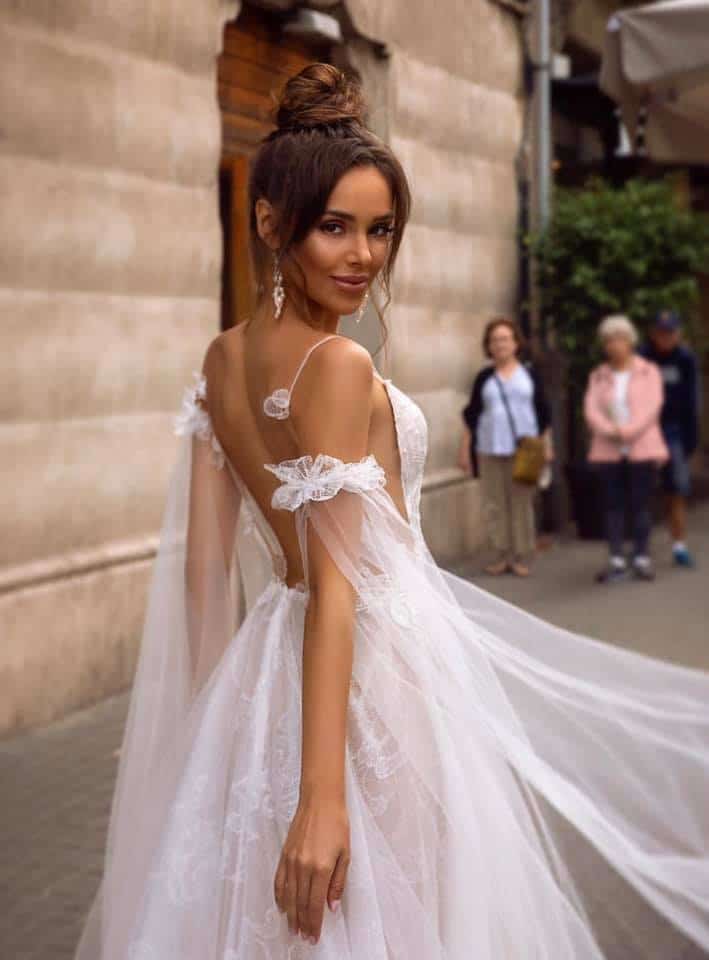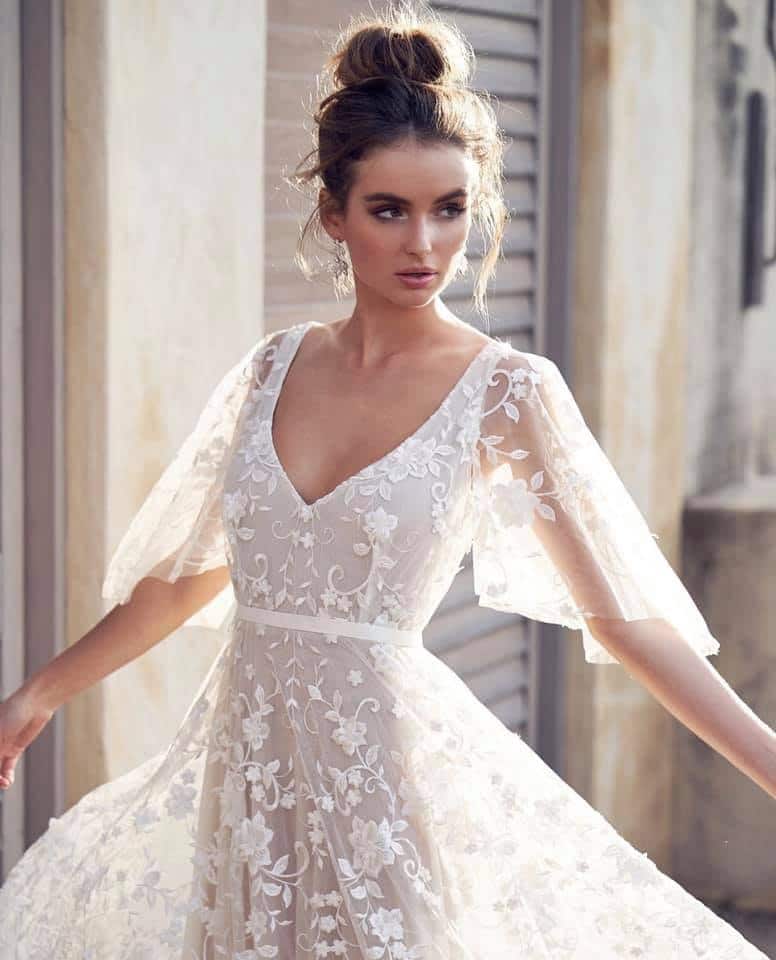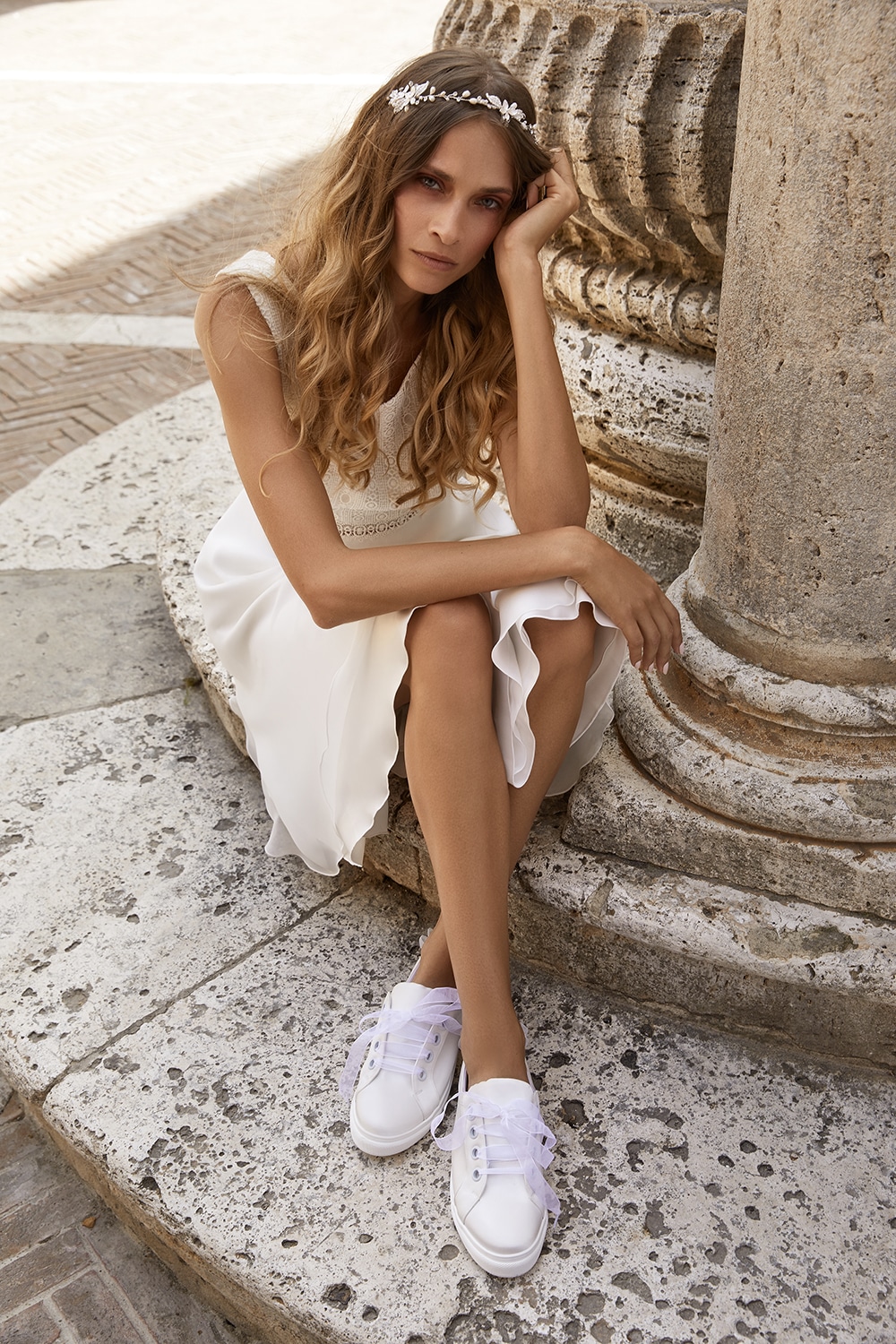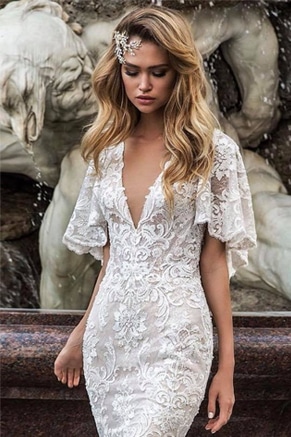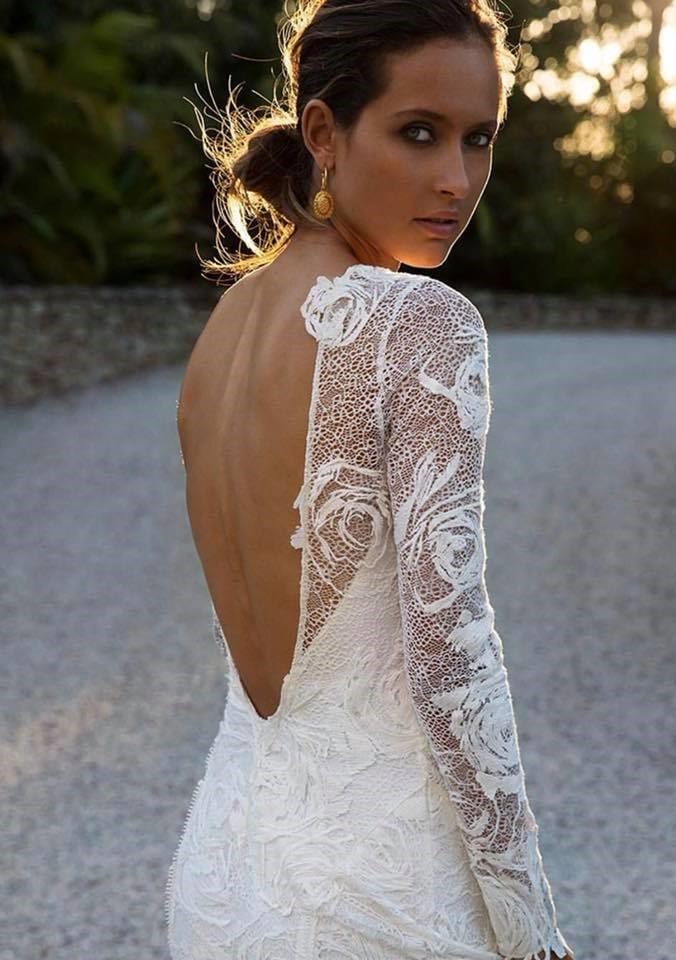 Go for classic: satin wedding dress
When one thinks of a classic wedding dress, satin is one of the dresses that is mentioned the most. Due to the close weaving of the yarns, a satin wedding gown is very supple. The composition of satin often consists of materials such as polyester, acetate, viscose and cotton. If you really want to go for a more expensive composition of satin, there is also satin that is made of silk. The advantage of this is that it has the most luxurious look and feel.
Find your perfect satin wedding dress
Purchase a satin wedding dress? That is generally not a problem. However, it is wise to think carefully in advance about the quality and fabrics you are looking for. We have professional tailors that can make your satin wedding dress the right size, since we only have one copy of each satin wedding dress. You will also get free advice and answers to all your questions. We have all dresses in stock and we would love to help you find the right fabric for your satin wedding dress!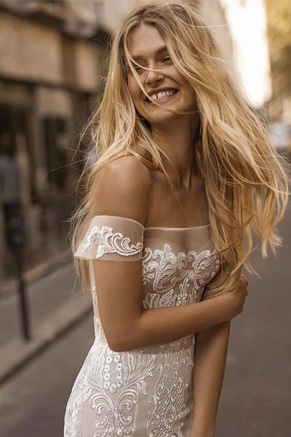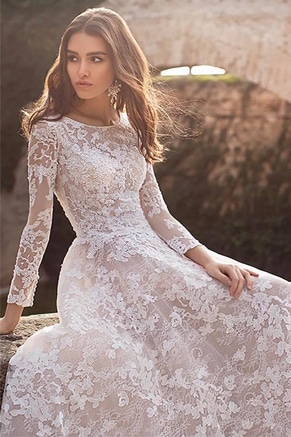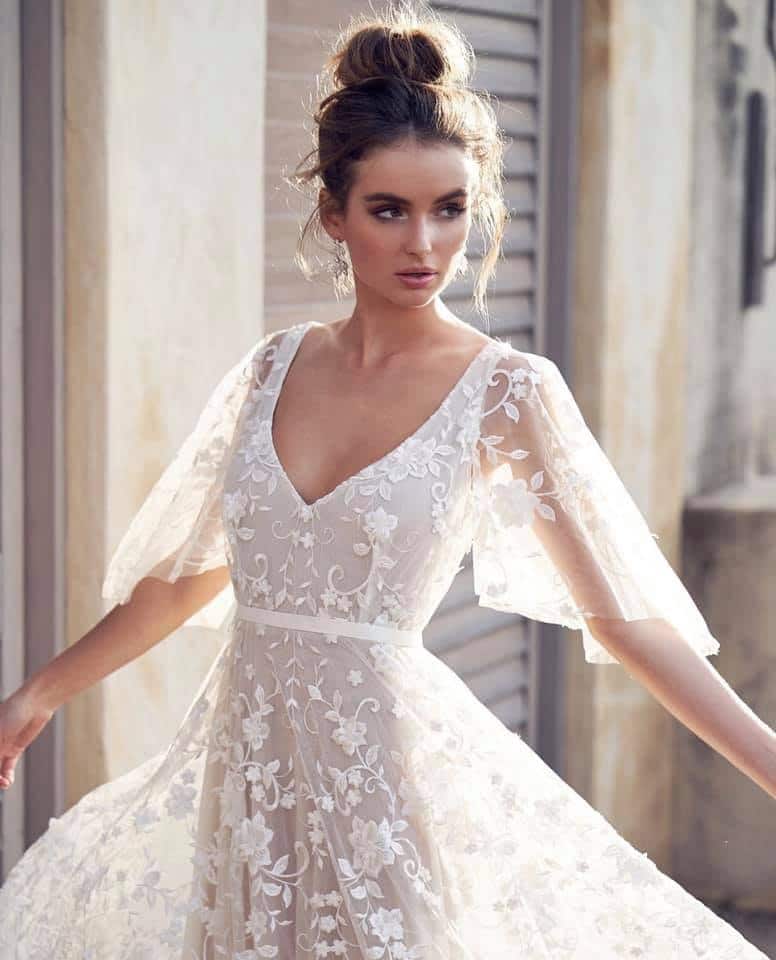 Have you found the perfect satin wedding dress? Or would you like more advice on which type of satin is best for you? Then you can drop by the Bridalwear Outlet any day of the week without an appointment. We will help you with all your questions and requests. Any questions in advance? Then please contact us by calling 010 436 2278. You can also send an e-mail to info@bruidsmodeoutlet.com. We are available seven days a week.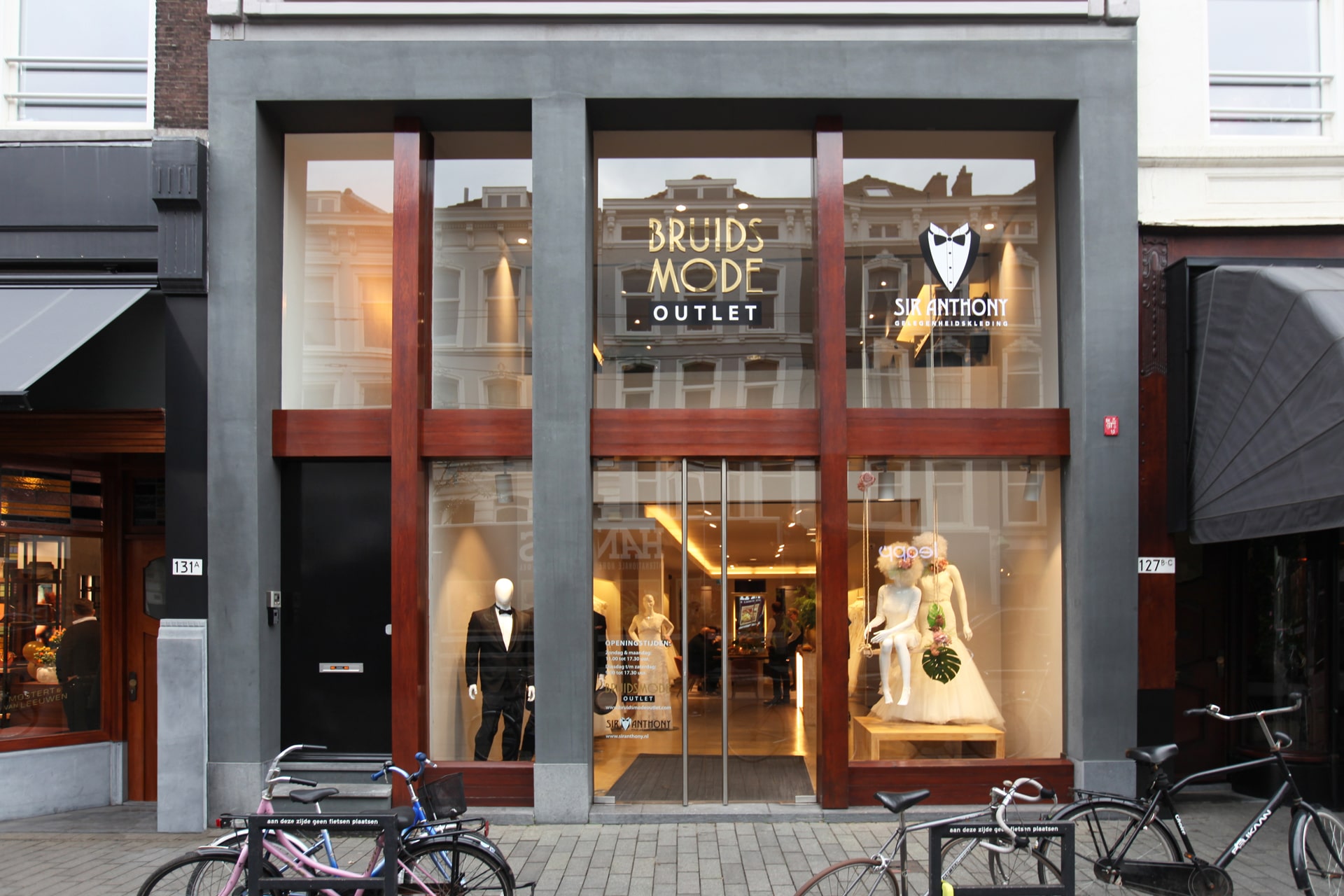 2 Floors of bridal fashion!