Take a look at Bridalwear Outlet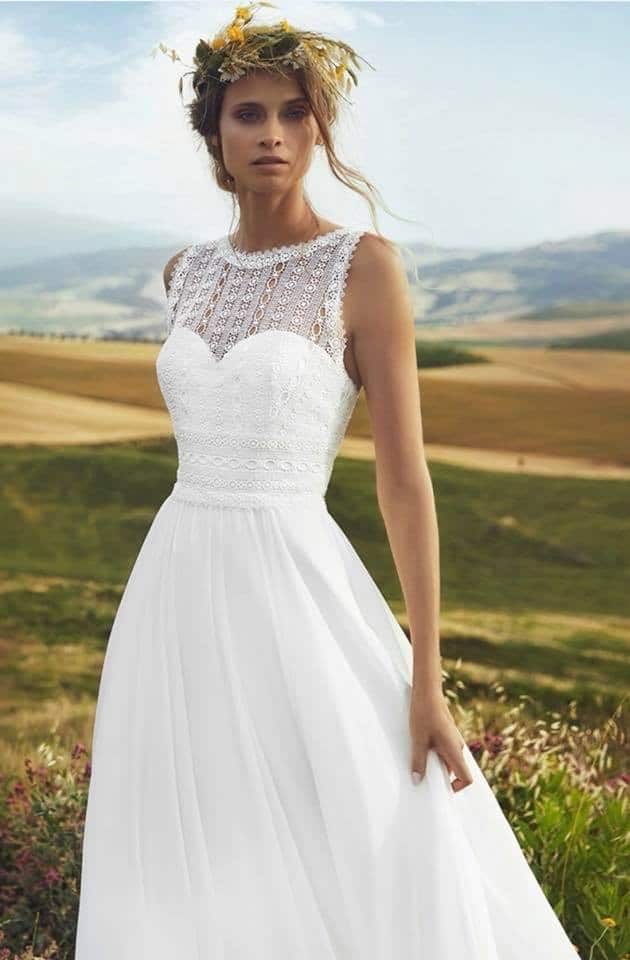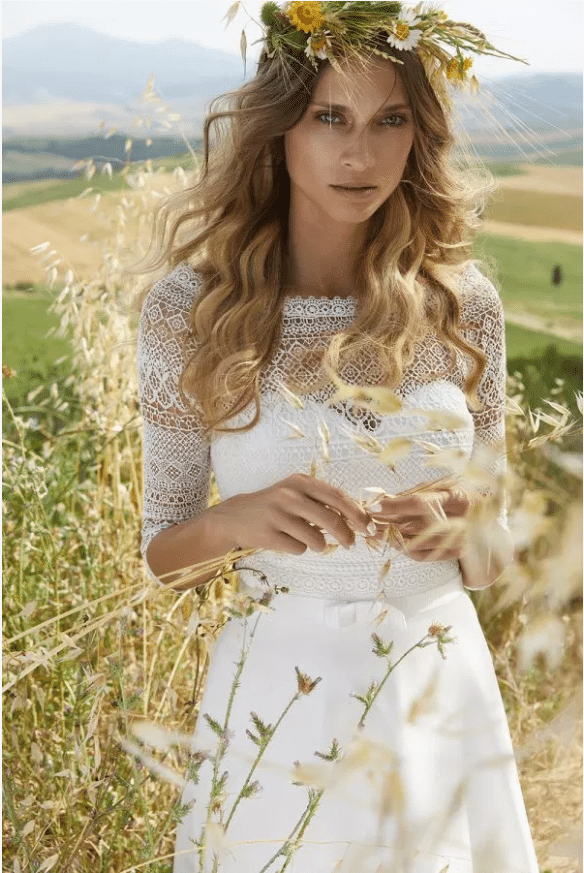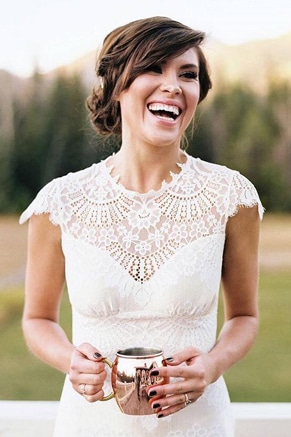 A wedding on the beach is a dream come true for everyone. Maybe you've already fantasised as a little girl about how you're going to say hello to your dream man in a beautiful beach wedding dress. Of course, at Bridalwear Outlet you'll find several models that are perfect to wear on the beach. Come along and convince yourself of the beautiful selection in our shop.
The wide range of short beach wedding dresses
On your big day, you want to look beautiful, no matter where the ceremony takes place. However, it is helpful if your wedding dress for the beach is tailored to this. Think of a shorter wedding dress or a beachy wedding dress without a long train. If you do not like white beachy dresses, there are several dresses in other colours that may suit your taste. There are also various materials to choose from, so there is always something magnificent for you.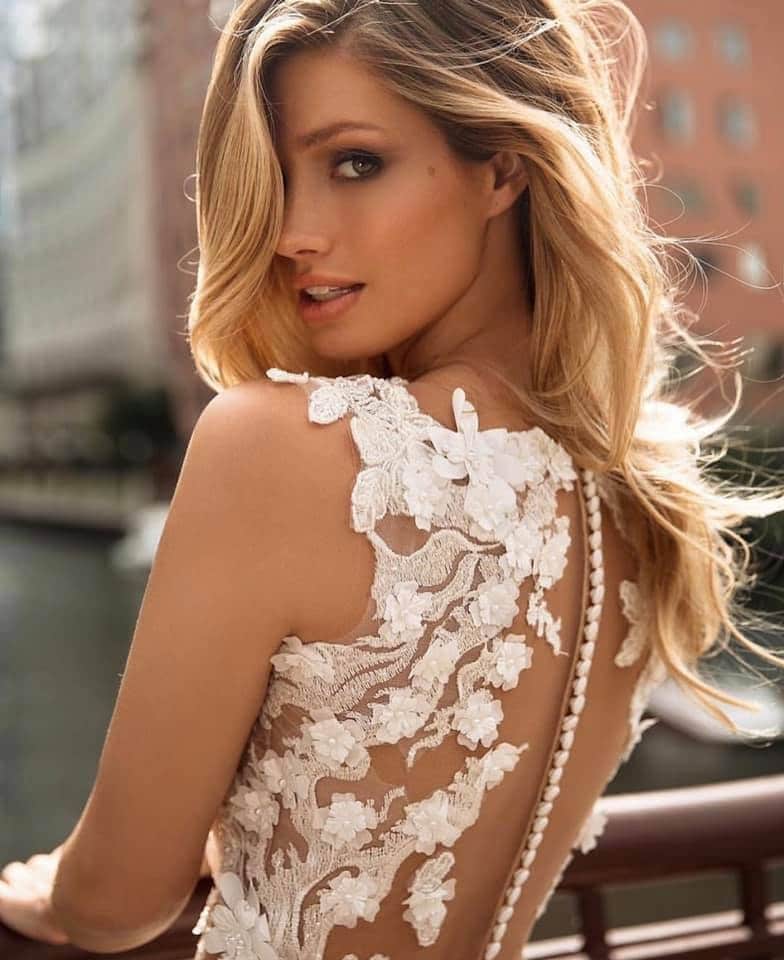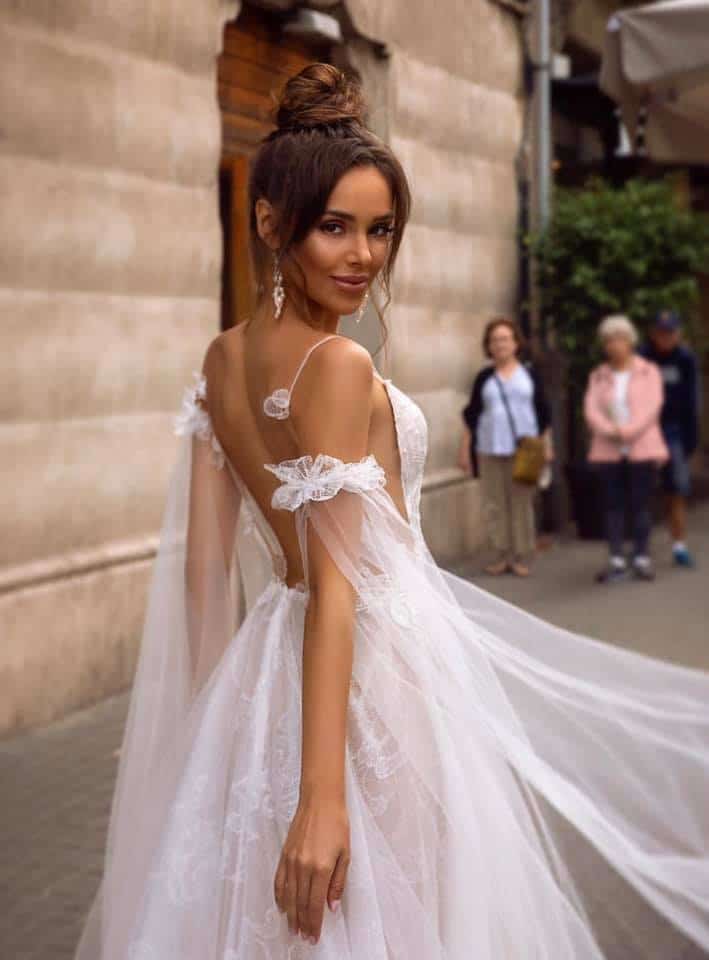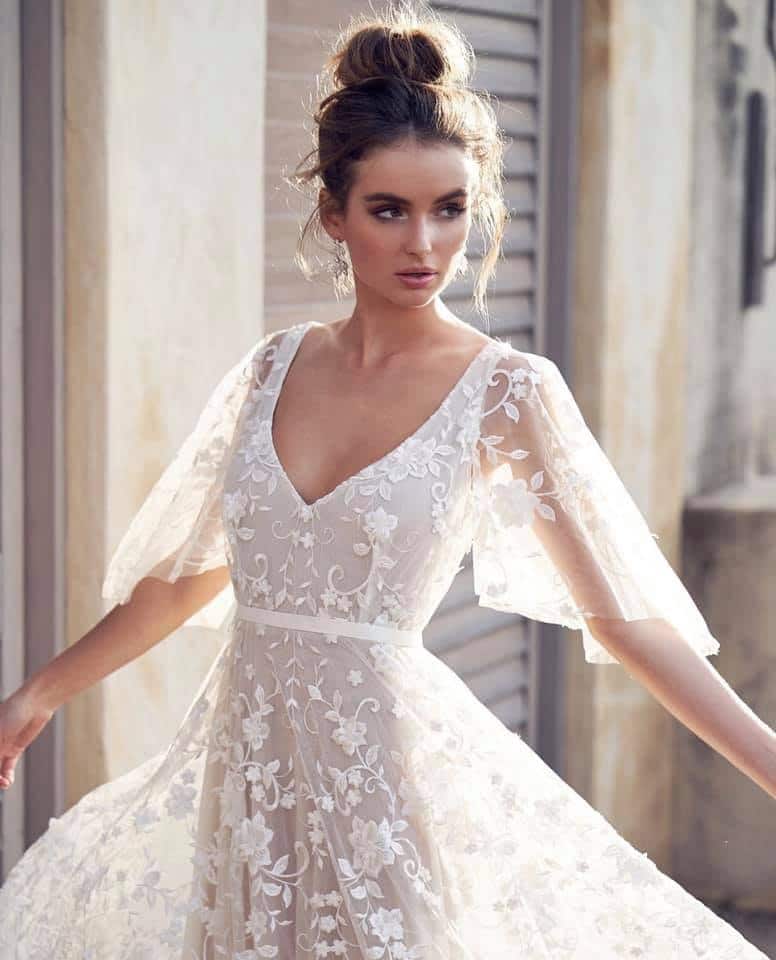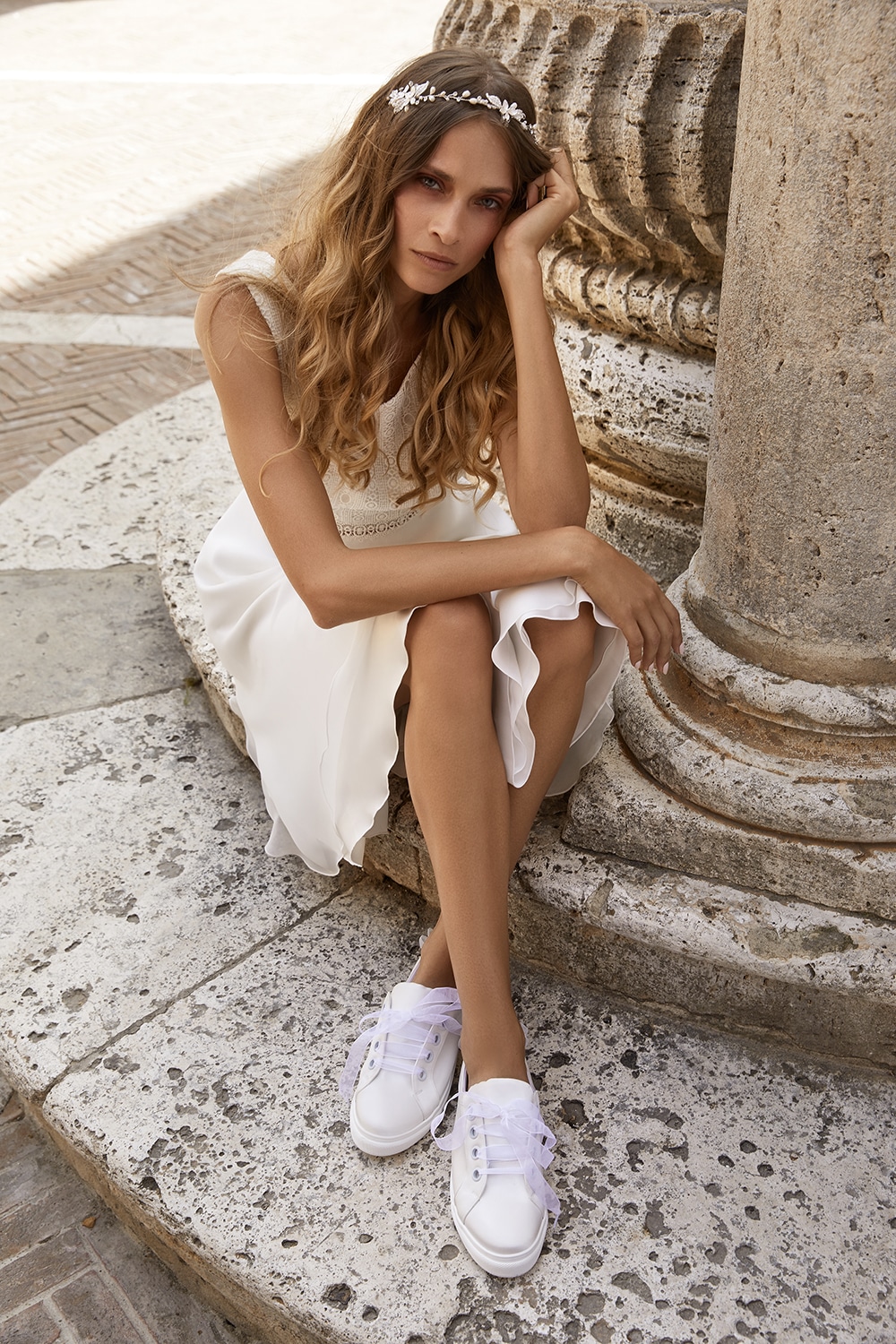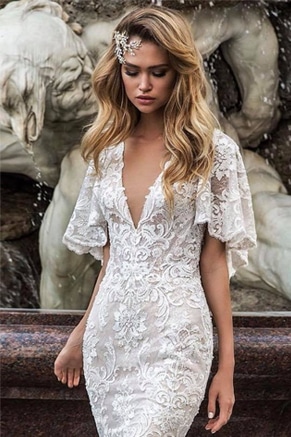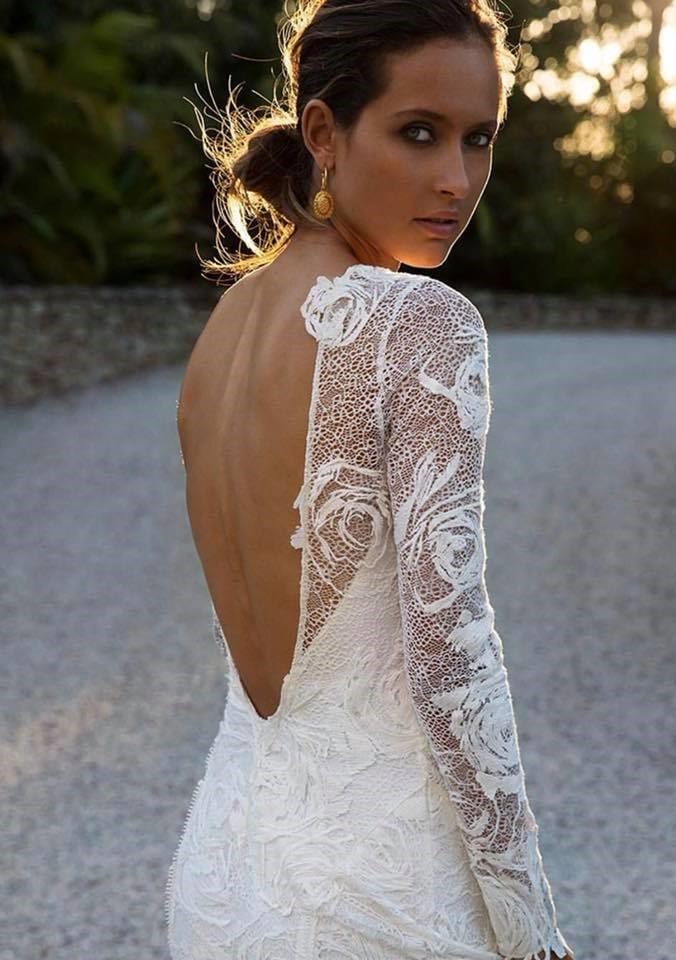 A long wedding dress for the beach
Are you getting married on the beach and still looking for the perfect beach wedding dress? We can well imagine that this seems like a big challenge. Fortunately, our collection certainly has something beautiful to offer you. There are different styles and styles if you want a beach wedding dress for your wedding. Not only do we have short beach dresses, but also long models that have an elegant look. Our beach wedding dresses are all beautifully finished with an eye for detail. If you would like to have a long wedding dress for the beach, you can choose an A-line wedding dress, een strand trouwjurk met een open rug of een off shoulder wedding dress.  
The beach wedding dresses in our range are attractively priced. This is because we order the dresses directly from the suppliers. However, most of the dresses we offer are not in stock or only in one size. Unfortunately, this means that we cannot hold back any dresses for you, nor can we re-order them.
Expert advice tailored to your needs
Have you found a dress in our collection of beach wedding dresses, but there are still some adjustments needed so that the dress fits like a glove? We can make that happen for you. Our beach wedding dresses are custom-made by our experienced seamstresses, so the beach dress will always fit you perfectly. In addition to the beach dresses, we also offer various accessories such as gloves, hats, veils, and shoes.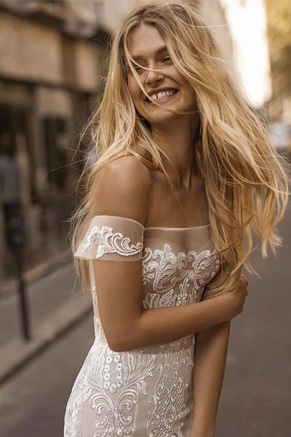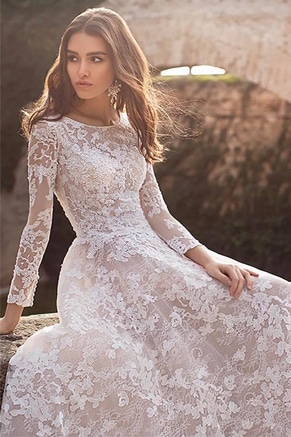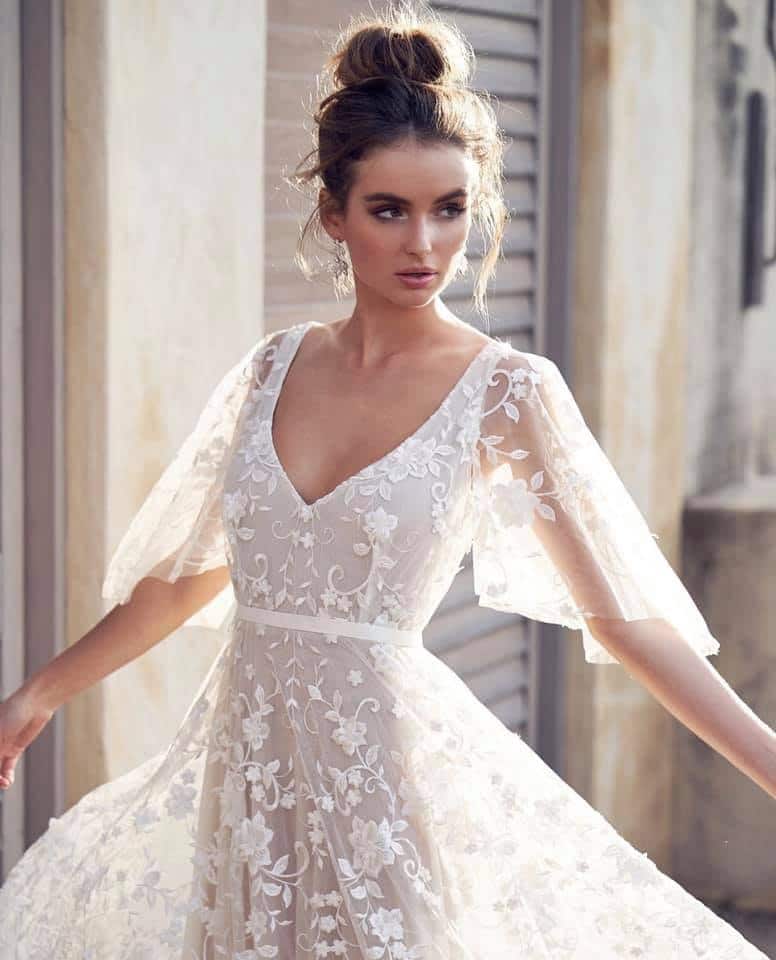 Purchase a beach wedding dress
Are you looking for a wedding dress you can wear on the beach? Then take a look at our diverse range. You are very welcome in our Bridalwear Outlet in Rotterdam. Here we are at your service seven days a week to provide you with a tailor-made beach wedding dress. So come and visit us whenever it suits you. You can always come to our Bridalwear Outlet without an appointment. If you have any important questions in advance, you can of course call us at 010 – 4362278 or send an e-mail to info@bruidsmodeoutlet.com.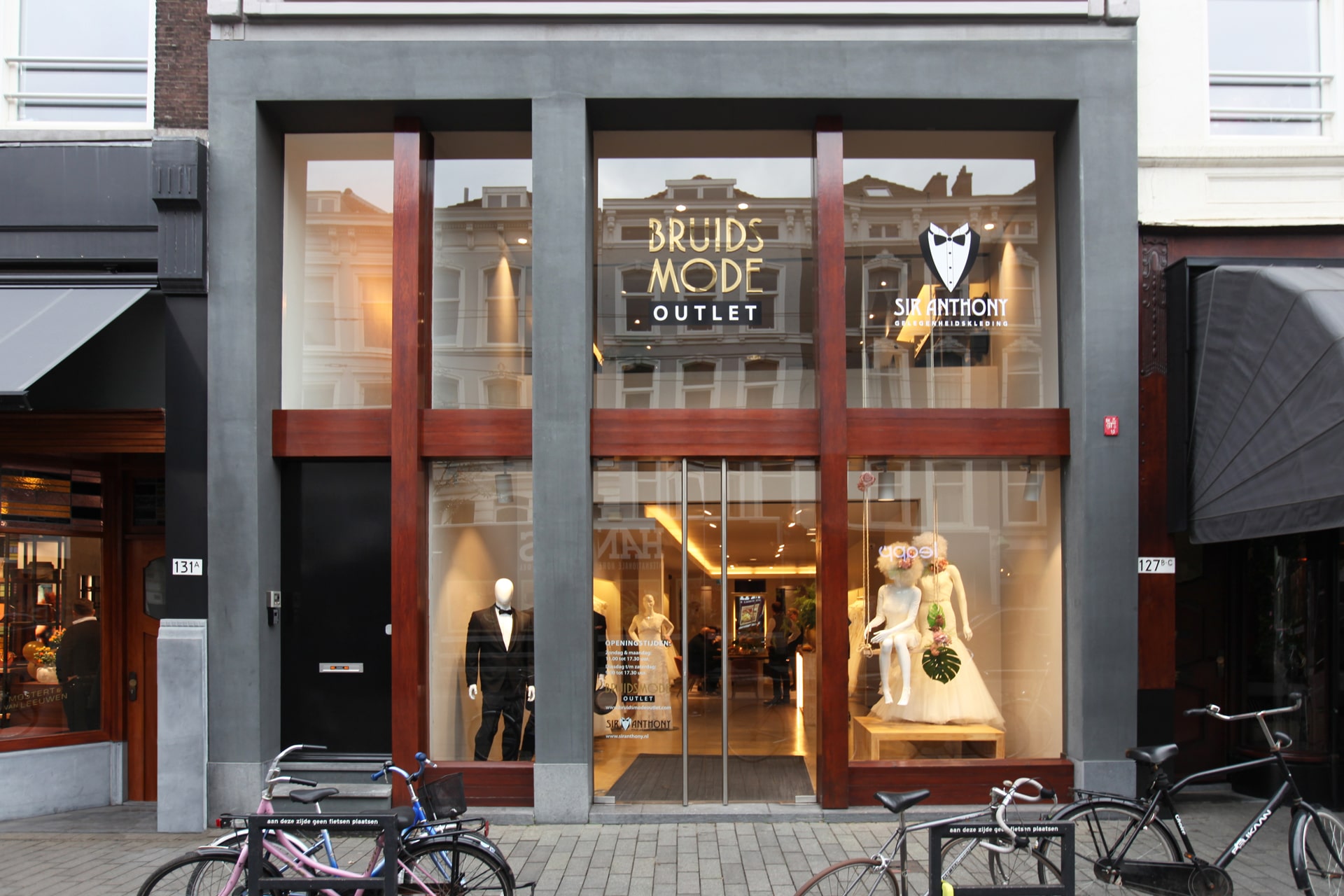 2 Floors of bridal fashion!